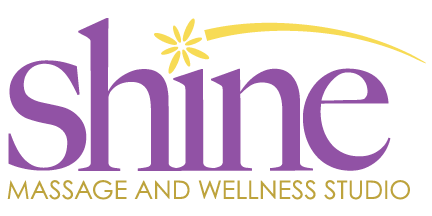 Sally Sunshine Mendoza (Burkholder), LMT, she/her, is the owner of Shine Massage and Wellness Studio and attended Potomac Massage Training Institute in Washington, D.C. where she graduated in 2009. She has been practicing therapeutic massage since then and is licensed in both Maryand (M04221) and D.C. (MT1299). Sally is a member of the American Massage Therapy Association (AMTA) and practices Swedish, deep tissue, and prenatal massage. Email Sally at sally@shinemassagestudio.com.
​
Sarah Combs, RMP, they/them, has been practicing therapeutic body and energy work professionally since 2010. They have training in Swedish, Deep Tissue, Lymph Drainage, Reiki, Myofascial Release and hold certificates in Integrative Reflexology and Nurturing the Mother prenatal and postpartum massage. They specialize in integrating subtle energy and lymph work with massage and heart-centered intuition to co-create relaxing and therapeutic sessions in partnership with each clients' unique needs and goals. In their free time, Sarah can be found exploring the great outdoors. (R01249)
​
Jessica LaGarde, RMP, she/her, is a registered massage practitioner in Maryland (R01043) and licensed massage therapist in Washington, DC (MT0954) who has been practicing since 2006. She is a member of the American Massage Therapy Association and specializes in integrating Swedish and deep tissue massage with CranioSacral Therapy. Jessica has training in prenatal massage, infant massage instruction, and active isolated stretching, and has experience teaching massage at both the professional and community level. She also offers Yoga for Babies and Toddlers classes at Joe's Movement Emporium in Mt. Rainier, MD. Outside the massage room, Jessica enjoys knitting, cooking, yoga, and chasing her daughter around the park.
​